Even though my last fall and winter were very busy with the development of my new
permanent studio
in the Torpedo Factory Art Center (Alexandria, VA), I couldn't miss this season and not to create another winter piece. I didn't have enough time to design something like Lone Snowflake Necklace: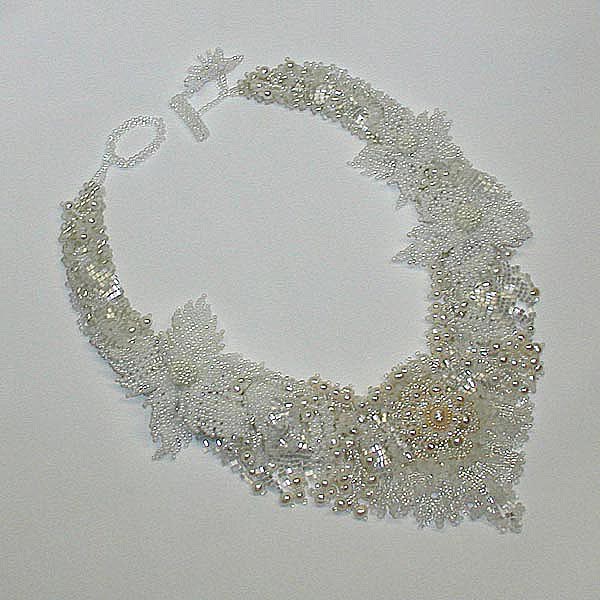 that made the First place in Ice Queen Challenge held by
Bead Mavens
, and idea to create a smaller necklace came to me. So, I went to
Artbeads.com
...
Then I narrowed my search to
pendants
... Good choice! But I had to go further, and my search for
pendant crystals
gave me the result I was in need of.
I decided, just two sorts of beads: TOHO 11/0 clear transparent and TOHO 15/0 black. In addition to that, amazing coral-like Coral Crystal pendants by Swarovski I found out on Artbeads.com became a perfect match to "coral brunches" woven using seed beads.
What about focal? I continued my search and discovered on the site a beautiful
Flat Baroque Pendant Crystal
by Swarovski, that looked like a flower, frozen in ice! Done! I believe you can guess the name of the necklace: Flower, Frozen in Ice.
Disclosure. Being a reviewer of Artbeads.com products and a participant of its blogging program I received Swarovski crystal pendants free of charge. This post reflects my honest opinion; and Artbeads.com is not compensating me for my endorsement as it pertains to the products received and reviewed.