It's already being sent to subscribers. In issue 12: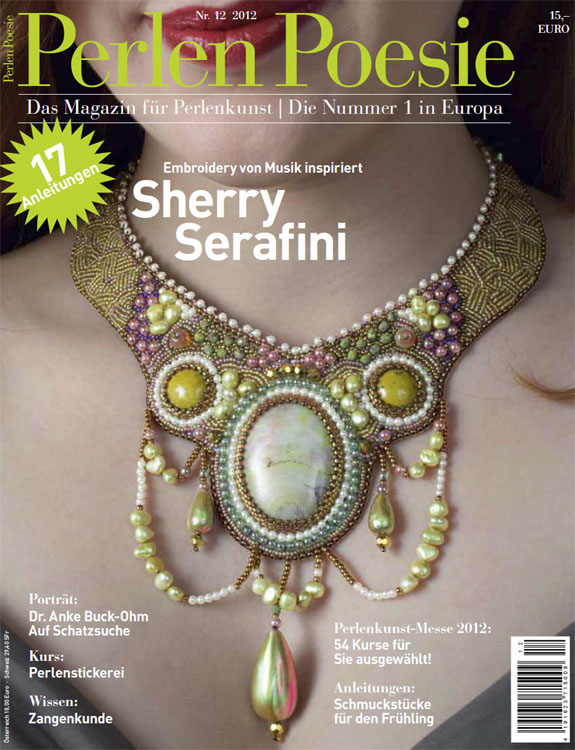 • Floral jewelry made from rocailles, baroque beads or using soutache;
• Workshop: embroidery;
• Artist portrait and exclusive instruction by Sherry Serafini;
• In the know: pliers;
• 17 instructions;
And at last but not least you will see 54 great workshops that you can book for the 2nd BEADERS BEST Bead Art Fair!
The magazine is published in Germany by Beaders Best Verlag Company, you can subscribe it. If you live in the USA, you can directly or via Internet buy single issues of the magazine at the Beads by Blanche bead shop.
Subscribe to Perlen Poesie magazine
Buy Perlen Poesie magazine in the USA