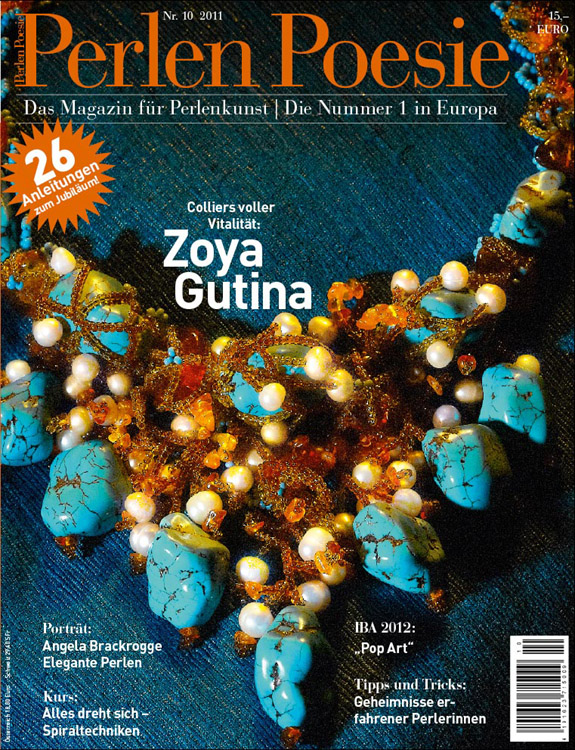 The 10th issue of Perlen Poesie magazine is coming out soon! For now we know just a cover page.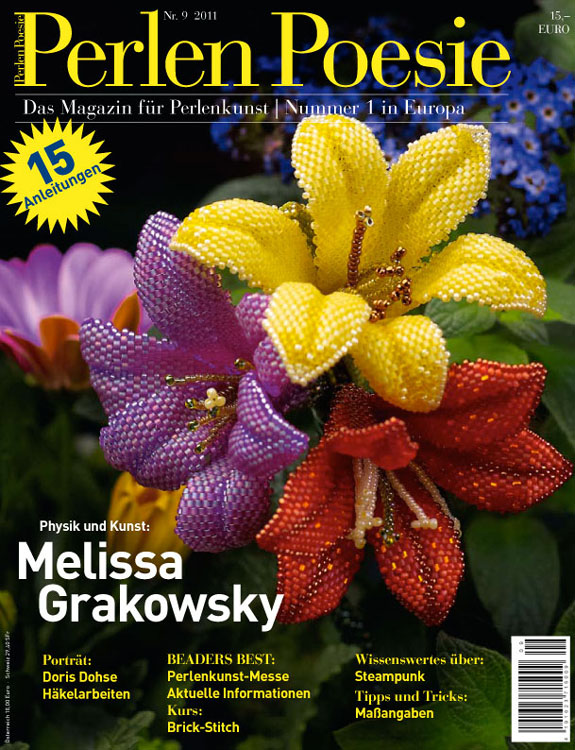 The 9th issue of Perlen Poesie magazine is filled with 51 pages of instructions:
• Science and Art. Since childhood Melissa Grakowsky was interested in both. She completed her education in physics and painting. In school she was not able to decide...
• Improvise with Beads. Brick-Stitch varies a lot in terms of popularity;
• Combined. Designer threads, antique beads, buttons are used by Doris Dohse in her freestyle crochet work and is modeled directly onto the body;
• Taking measures. Are you sometimes confused when buying supplies like wire? You don't know what the details of all those sizes indicate? Don't worry, just open page 83!
• Steampunk. Gears, lace, metal and glass - jewelry in nostalgic techno-romance;
• And a lot of info about the BEADERS BEST Bead-Art-Fair in Hamburg, Germany, August
20-21!
The magazine is published in Germany by Beaders Best Verlag Company, you can subscribe it. If you live in the USA, you can directly or via Internet buy single issues of the magazine at the Beads by Blanche bead shop.
Subscribe to Perlen Poesie magazine
Buy Perlen Poesie magazine in the USA