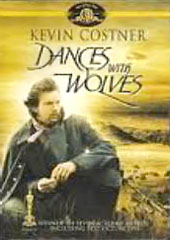 Drawing your inspiration from the movie DANCES WITH WOLVES by Kevin Costner, we propose that you put into beads your personal vision of a necklace that could have been worn by a Native American woman.
1. Your necklace must be original work of your own creation.
2. Imposed technique: peyote stitch.
3. Imposed colors: brown, beige and three colors of the entrant's choice.
4. Materials:
- seed beads of any size (Miyuki round or Delica, Toho round or Ttreasure, or other seed bead brands);
- any other materials of your choice like wood, feather, bone, metallic tubes, etc.
5. The contest is International, worldwide beaders may participate.
6. Photos make the judgment by the panel of five independent jurors.
7. Jurors will score each entry upon three criteria:
- creative capacity;
- technical quality;
- appropriateness of the entry with the theme of the contest.
8. Photo requirements:
- size - 800x600 pixels maximum;
- the entry must be shot against white background;
- no distinctive signs must be put onto the photo. The entrant's name will be revealed upon entries announcement.
Entry photo is to be sent until Midnight September 1, 2011, at following email address:
perlesetdentelles@yahoo.fr
. The sending of your photo will validate your registration.
Please indicate in the email your full name, your nickname (if exists) and the link towards your site, blog or album if you have one. It is not obligatory to have a site or blog to participate in the contest. Also indicate the country of your residence. Languages to be used in your correspondence are: English, French or Russian.
Publication of photos on the blog Perles et Dent'Elles: September 20, 2011.
We shall publish the three first place winners first and then other entries in order of their arrival. Winners of the three first places will be rewarded with vouchers offered by our sponsors whose names are indicated here below:
- for Western Europe:
www.perlesandco.com
www.bricolart.com
www.cyberperles.com
www.mondialperles.com
- for Russia and neighboring countries:
www.greenbird.ru
- for the United States of America and other countries:
www.artbeads.com
This contest is held by the team of the blog
perlesdentelles.canalblog.com
:
- Coco-Labijoutisse
- Nouchka
- Veronik
- Zaza
Happy beading!!!