I had a dream - to create a necklace using mostly Swarovski crystals. Of course, with seed beads together!
Artbeads.com
declared October as their month of Swarovski, and I didn't want to loose such a great opportunity. They have over 5,000 different items from Swarovski including beads, pendants, rhinestones, buttons, chain and more. In other words, everything you need to design the most dazzling jewelry!
I received from Artbeads.com different
Swarovski crystal beads
(Margarita Bead Jet and Margarita Bead Siam of different size), rivolis (Rivoli Siam, Rivoli Padparadscha, Rivoli Black Diamond), and amazing
Aquiline Pendants
, added bicones I've already had, and started working.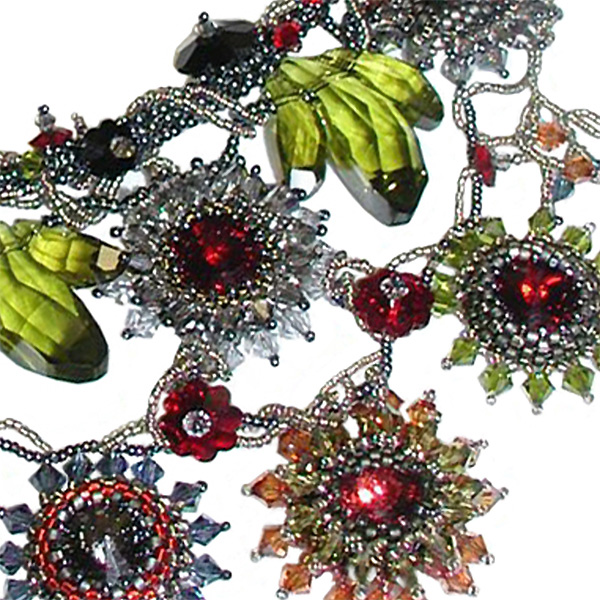 I must confess, it was a pleasure to work with Swarovski! Though I'm not a fan of bright sparkling beads and elements, I can sometimes afford to work with such materials, right? The name was born easily: Tropical Blossom! I think, it's fine for my necklace.