In issue 15: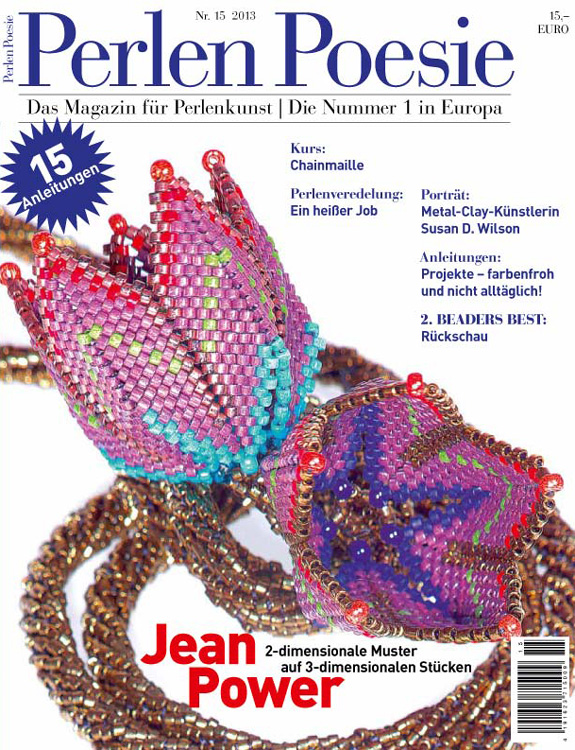 • Get inspired by the fresh geometric designs by the London based artist Jean Power and bead the necklace "Rio" in Brasilian colors.
• Be inspired by the bold shades of Mexico - a highlight is the necklace "Frida" by the artist Anja Schlotman (part 1).
• Also classy festive works await you with the necklaces "Greta Garbo" and "Anam".
• By the way: the issue also has something for men...

Subscribe to Perlen Poesie magazine

Buy Perlen Poesie magazine in the USA:

Beads by Blanche bead shop

Bobby Bead, Inc. website