In issue 14: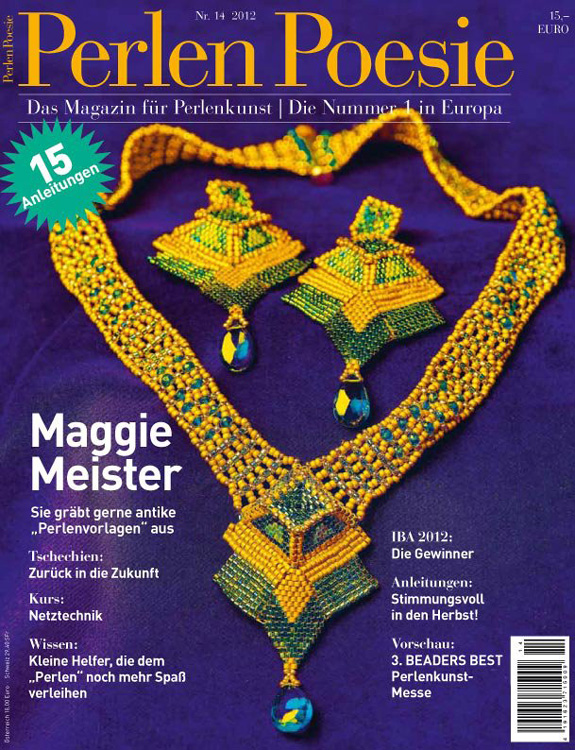 • Maggie's Gold: Maggie Meister - the father sparked her interest in European history. Years later, she came to Italy and was able to learn and practice. The colors and shapes of the ancient artifacts are featured in Maggie's jewelry.
• Caught in the Net: Confucius said, "Holes are the main thing in a net," - explanation and demonstration of the possibilities of this fascinating simple netting technique.
• Bead Art Fair 2013: Anticipation - bigger, more beautiful, more diverse - a preview of the 3rd Beaders Best Bead Art Fair 2013 in Hamburg, and indeed in a new place.
• Back to the Future: Czech Republic - we can feel the glory of the old "Jablonec Industries" by looking at the famous glass beads by Preciosa Ornela and admiring committed people who live with the old craft and inspire the global market with new products.
• Winners of IBA 2012: Look at the winning pieces of the international jewelry contest IBA 2012. Savor the diversity of ideas!
• 15 tutorials and much more!

Subscribe to Perlen Poesie magazine

Buy Perlen Poesie magazine in the USA:

Beads by Blanche bead shop

Bobby Bead, Inc. website