Last year when I worked on my
Mermaids Garden Necklace
I selected an unusual color combination of copper and aquamarine to pale blue - to express an ocean theme, and I haven't expected that many people would like that palette. From time to time I play with different colors - I love it!
Looking back at the Mermaid's Garden, I wanted to try colors like those, but of other shades. I got from
AuntiesBeads.com
Bronze Swarovski crystal pearls, Caribbean Blue Opal Swarovski crystal bicones, and Metallic Indigo Iris Miyuki seed beads, this combination seemed to be very interesting for me!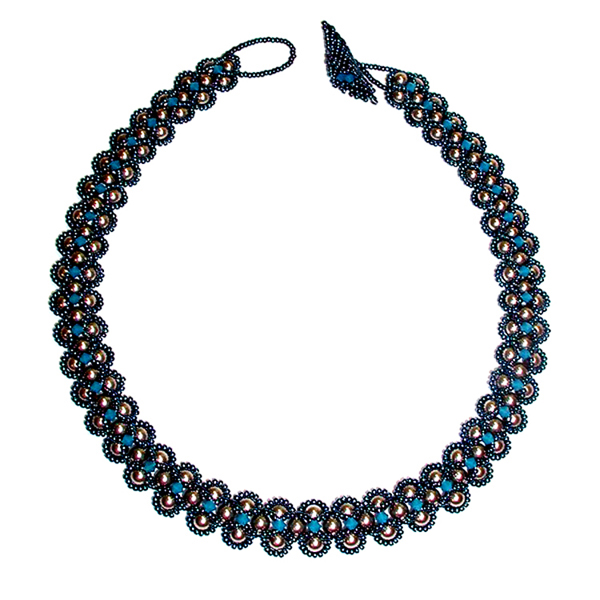 I was eager to challenge and when I received my order, I immediately started beading. Oh, no, I wanted just to try my idea! Look at the picture, here is my new necklace. I don't know how you like it, but yesterday at the Art Activation in the Torpedo Factory Art Center (Alexandria, VA), where I demonstrated beading to public, my necklace attracted a lot of attention. I guess, partly because of colors. Now I'm thinking how to name the necklace... Any suggestions?