Once I've already written, that I added
Artbeads.com
to my list of on-line stores where I buy
jewelry supplies
. Surfing that website for some interesting things in June, I noticed the word "Russian". Hmmm... I wondered, what about Russia and Russians was there? I opened a page - OMG! Try to imagine: I found pendants replicated portions of famous paintings from artists such as Chagall, Mucha, Klimt, Botticelli, Matisse and Picasso, handpainted by Russian artisans! These
Russian pendants
feature just a small piece of the whole paintings, but in doing so, the essence of the artistry is captured!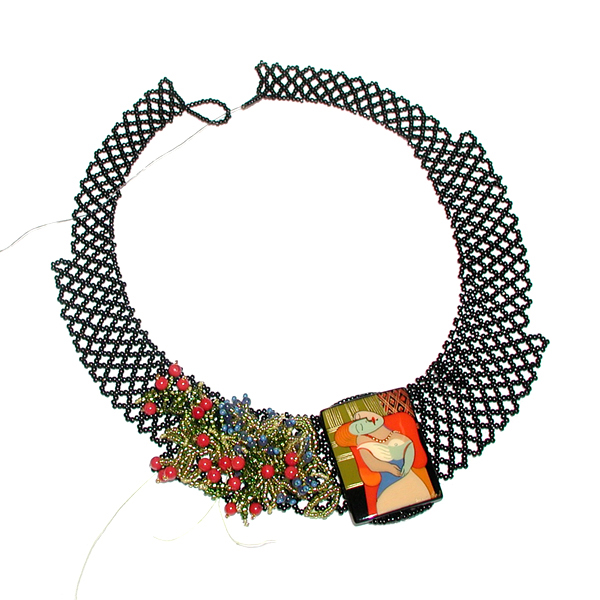 For sure, my customers and I would love to wear a true piece of art with one of these gorgeous masterpieces, and I grabbed one pendant featuring The Dream by Picasso, first of all because I'm a fan of Picasso's talent. It doesn't mean I don't like the artworks of Chagall or Klimt, but The Dream reminds me of the traditional Russian folk art -
Palekh lacquer miniatures
.
The backing of the pendant is a piece of black onyx, and the pendant is drilled from top to bottom. It's great for a wide range of stringing opportunities but not for beadweaving. If we had those pendants drilled on top from side to side, it would add much more opportunities for beadworkers. Anyway, I found how I can incorporate a piece of art into my jewelry piece! I haven't finished my beadwork yet, it's in process, we'll see the result in a couple of days...