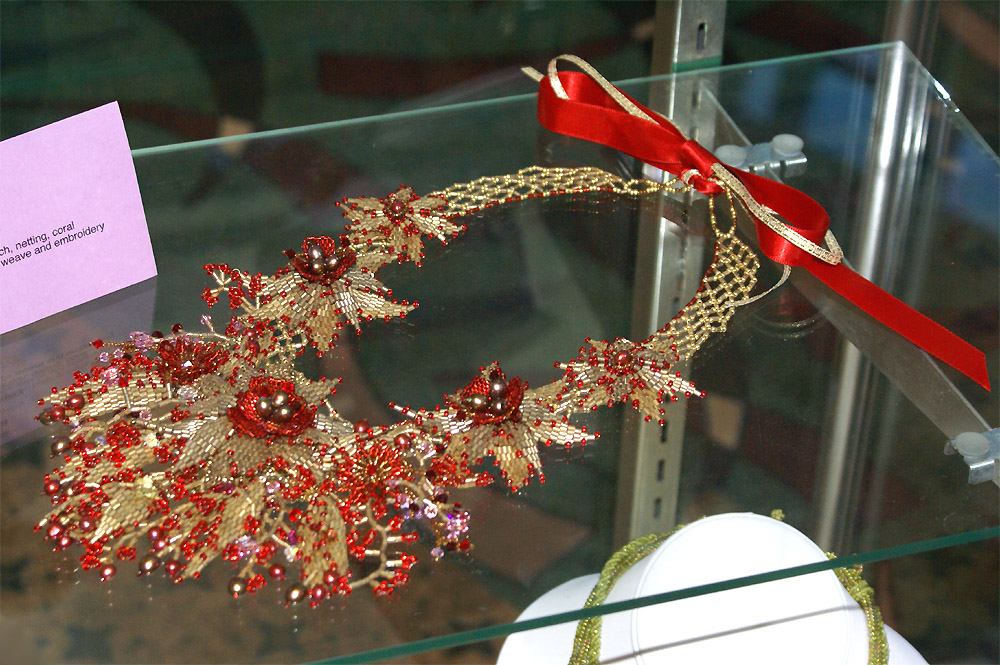 Necklace Christmas Eve, the finalist of the 2009 Bead Dreams contest and exhibit. I made the base of the necklace using netting stitch of my own design, I used for that vintage Italian bugle beads and seed beads. All elements were made separately: golden three-dimensional flowers with red petals in the center, and golden fringes with red beads and Swarovski crystals. I decided not to create a special clasp for the necklace, I used two ribbons of matching gold and red colors to add some more festive accent.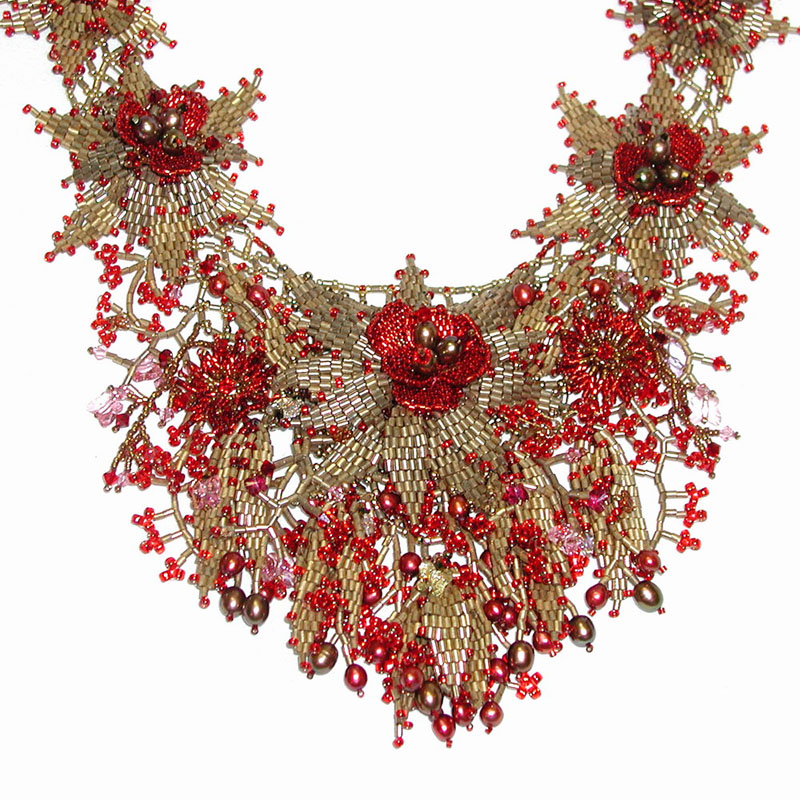 Here is a closeup of Christmas Eve. Materials: Toho seed beads 11/0, Delica seed beads 11/0 and 15/0; vintage Italian bugle beads size 2, Swarovski crystals, pearls size 3 and 5, ribbons. Techniques: peyote, netting, coral, right angle weave stitches, embroidery.
That's my second Bead Dreams final in a row, I'm so excited and happy!